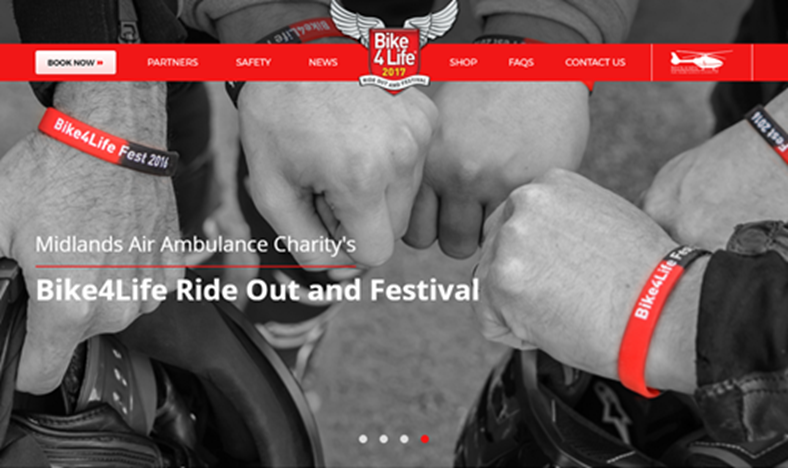 Astute Media has redesigned the Bike4Life website making it more user-friendly and providing better user experience than what was previously available. We have visually improved the site, making it more intuitive. These factors will contribute to the success of the website and its user-engagement considerably. 
Astute Media worked closely with Midlands Air Ambulance, understanding their needs and aims for their new website. The previous site was dark and had a grungy feel to it, but Midlands Air Ambulance wanted their new site to be lighter and friendlier. With an understanding of what they wanted and their expectations, we developed a design, layout and architecture for the new site. We look forward to seeing how the site progresses!
At Astute Media, we believe your website should look and feel how you want it to. With that in mind, our expert team worked to provide a bespoke web design that would match the needs of Bike4Life. If you would like advice or help in developing and designing a new website design, please do contact us today!