Before we dive into the announcements, the one thing we need to clear up is the name change and what that means for everyone using Facebook products. Currently, Facebook is the name of the company that oversees and runs Facebook, WhatsApp, Instagram, and other Facebook products. The name of the company has now been changed and is now trading as Meta.
The current suite of Facebook apps and tools will all essentially stay the same, so you won't see the Facebook app changing anytime soon. Instead, Meta will essentially be the parent company with all the current Facebook products such as Instagram, etc sitting under the umbrella of Meta. This is similar to the way Google made major changes a few years ago. Back then, Google effectively changed it so that all its elements, products, and services were set up as individual autonomous companies to operate under the umbrella of Alphabet Inc.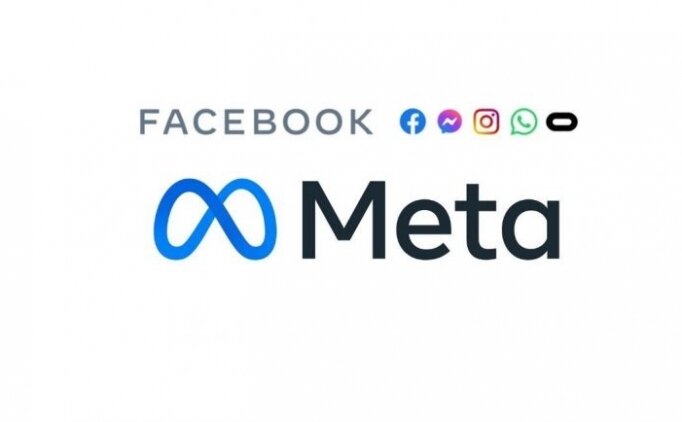 So, if it's just initially a name change, why should you care?
This is slightly more complicated given the amount of detail Mark Zuckerberg and his team went into throughout the Facebook Connect conference.
Instead of focusing specifically on new products, the emphasis and theme were more about looking at the future of the internet over the next decade, with a focus on building upon current connections and developing a sense of presence.
Love them or hate them, we are glued to our screens be that the traditional television, video calls using smartphones, Teams conference calls or even just utilising the features on your smartwatch. Whether it's for work or leisure, to benefit from the internet and its wealth of features, we must connect through some form of screen. There are positives and negatives to this (which is a much bigger subject than we can cover in a blog), but ultimately the goal is always to connect, be it with friends, family, work colleagues, businesses, or brands.
With the projects that Meta has underway, the goal is not to change or remove this connection for everyone, but to develop the tools, software, and products that allow those connections to be more meaningful through a sense of digital presence. Over the last two years, many of us have been working from home, and while we have been able to connect with our colleagues virtually, using video conference tools, we would all agree that despite the positives and negatives, it's not the same as working in the office.
Now imagine, through the power of Meta products, you could enter virtually a digital replica of your office, where there is hustle and bustle, consisting of both digital and physical workers populating the space and you are part of that without leaving the comfort of your own home? This is what is meant by developing a sense of presence.
What Meta is trying to achieve in the long term though, is not so much about the technology, but more about creating the software, tools, and ecosystems for the technology to flourish within. Meta recognizes that one of the biggest hurdles with introducing new technologies is the apprehensiveness of people and businesses to get involved due to lack of knowledge, software, and huge time and money investments. This is the problem that Meta is looking to solve while developing the sense of presence in the technology that we currently and will use in the future.
Essentially this is the beginning of the creation of a 3D version of the internet, that incorporates and utilises technologies such as AR, XR, and Virtual Reality, to create a combined digital and real-world experience. This will ensure a sense of presence, without impacting your connection with the online nature of the world we currently reside in.
Sounds cool, but that doesn't explain what it means for my business, company, brand and products/services. How will it impact this?
Well in the short to medium term it won't impact your current activities on Facebook's social apps and services. This will pretty much be the same for now, but over time there will be a push to develop the business further to integrate into the new territory.
We have already started to see convergence with digital and physical worlds meeting in the retail trade. Car manufacturers such as Skoda have already been rolling out virtual showroom experiences, where you can browse and customise cars digitally, and then use augmented technology to see what the vehicle would look like in the real world. Now because the vehicle is digital you can also pull it apart and look at all the mechanical elements and understand more about how the car runs in real-time digital testing and driving. This is one example of virtual merging with the real world, but we have seen it start to happen in other areas outside of retail.
Video games are a prime example of the convergence already happening. Popular multiplatform shooter game Fortnite has evolved seamlessly into this convergent space. What originally started as a competitive shooting game has evolved exponentially into an altogether different proposition. The game now regularly hosts digital concerts with top-selling performance artists, integrated NFT's (Non-Fungible Tokens) through the selling of time-limited and exclusive digital skins and outfits, real-time integrated live events, even generating an economy outside of the game.
The external economy of Fortnite includes those who run virtual training skills classes, production of physical merchandise, physical and digital books, and paid streamers, some of whom have even made it into the game as purchasable items and skins such as popular streamer "Ninja".
In both examples, the takeaway is that convergence between digital and physical is already occurring and Meta's plans over the next decade is to expand upon that further for business and provide easier access.
Imagine that you are wanting to run a Facebook ad campaign for a product that your company makes. As it stands it can be a lengthy process and while the ads will deliver, based on your chosen campaign objectives, it's still a flat image with some text that you hope your target audience will interact with and take an action.
As a business, envisage creating a digital version of your premises that is photo accurate and being able to conduct business in the digital space in the same way, and you're on the right track to understanding what the outlines of Meta are trying to achieve. However, all of this does seem complicated and potentially cost-intensive to start to implement and utilize for your business.
Meta has identified this and is rolling out several software tools, training programs, and certifications that are designed to enable someone at the beginning of the journey, with basic knowledge, to start to integrate the potential opportunities that the Metaverse offers into their business. Whether you're a multinational conglomerate or a small local business, everyone will eventually be able to access the necessary tools and skills to integrate this into their business model and create new models as this digital economy develops.
One of the first programs to get involved with is Meta's AR Creator course and certification, which is designed to help creators of digital content learn the tools of creating augmented reality content. This is also supplemented with a whole training curriculum that will begin to roll out to take designers, programmers, developers, and creators from the basic level right through to the more advanced areas.
You may want to host an event for your business, and you desire to make it more interactive and gain traction on social media channels directly from guests and customers that attend the event?
One way to do this is to encourage interaction through geo-located branded digital filters. We have seen this already through platforms such as Snap Chat, but it's something that is becoming increasingly available through other social platforms as a marketing tool for big events, milestones etc. During your event, you can promote the filter to your guests and encourage them to take photos or videos using the filter, which they would then share on their social channels; giving you free digital marketing and helping to raise the profile of your business and event.
This may seem like a lot to process and feel like it's terribly complicated to achieve; for some that may well be the case, but Meta is working to remove these barriers so that you will be able to design and create what you want within a few clicks without needing to know how to code or program at all. Meta admits that it's not exactly clear what the future of business and the digital economy will look like within the metaverse, but they are willing to work with businesses, creators, designers, programmers, and audiences to help encourage participation and carve out new models and economies on the new digital frontier.
Meta has stated that it's committed to not only providing resources in terms of financial investment but also tools and points of entry for everyone. There is a lot to digest with regards to moving forward towards the metaverse, now that Facebook and Meta have outlined the direction they are going in, over the next decade, and there are still a lot of unknowns and variables to consider. This is just the starting point and we hopefully have given you an insight, along with some examples of practical and real-world implications of the metaverse that will potentially consist of and look like.
As a digital and creative all-solutions marketing agency we will be following this closely to better understand the applications and benefits of what a metaverse means to us, as a business, and to our clients. What is clear though, as skeptical as some people might be, of this just being a social media company going through a rebranding exercise, the truth is that it is so much more.
Just look at what Google has achieved in terms of driving industries forward since it became Alphabet Inc.