There are several resources that you can tap into, to discover trends that you may be able to use when planning and creating your digital content. One of the biggest tools you can use is Google Trends.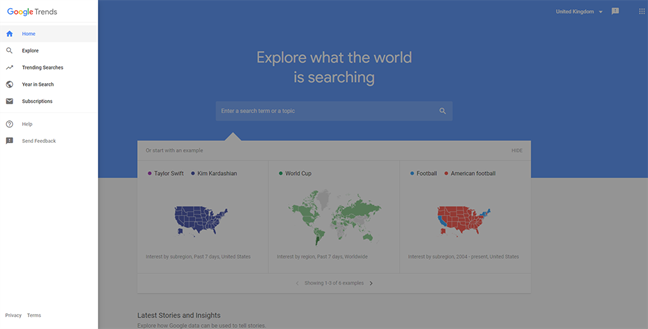 Google Trends allows you to see what is trending in terms of Google searches and is able to give you an insight both nationally and globally into what people are searching for, in both real-time, and on a daily basis.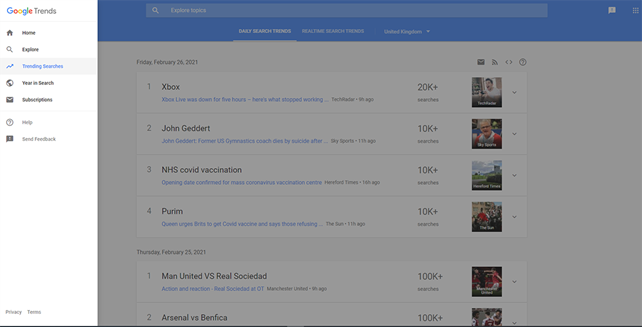 As you can see in the image above, by simply changing our setting to the UK and looking at daily search trends, we are given the Top 5 searches which in this case includes Xbox and John Gebbert making today's Top 5 for the UK.
If we were to look at the top searches in real-time, you can see that we can view the searches, where the results link searchers with a small graph that shows its progress over the last 24 hours.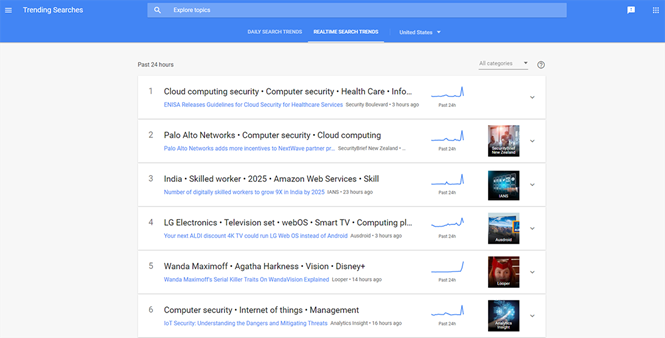 When you click on the graph, it also gives you a breakdown of the searches and the peak times. So, if you were to look at the number 1 in the search ranking and click on the graph, you could see the peak time, how many searches have been triggered by a news article, or just a general Google search.
This can help you with repurposing your content to retroactively tap into trends and will help you increase the visibility of your content (assuming you are tapping into the trend appropriately). It is worth noting that if you do find a trend that you want to use, you must make sure your content is relevant and that you are not just including a hashtag, on a social media post, for the sake of trying to appear in trending feeds.
While Google Trends can help tap into immediate trends, Google also produces a yearly report of the top trending searches for that year in the respective country you choose. These are broken down into easy-to-navigate categories and can help towards providing inspiration for content. Take, for example, the how too...? category.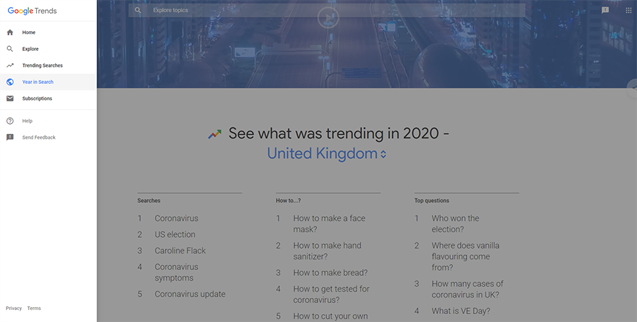 Depending on the responses within the report, it may give you some ideas of how you and your business's product, or service, might be able to solve a problem or provide a solution to the how too question searched. This could be crafted into a blog or an educational video, which you could use for your website content and social media channels.
If you can't find a specific trend for your business to tap into on Google Trends, then you also have the option to search for specific terms that may also help give you some ideas. Once you type in your search results, you can refine the search further in terms of geography and dates along with specific categories as well.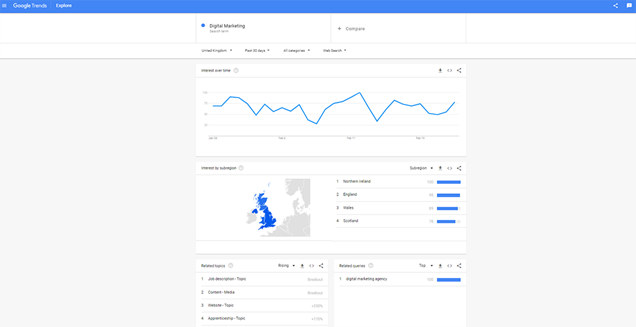 As you can see from the image above, a simple search into social media marketing over the last 30 days can reveal what web searches have been conducted, and it will also display related topics to your search terms, and related queries as well. If you click on the web search drop-down box you can also change the results so that you can apply your original search terms to image search, news search, Google Shopping, and of course YouTube as well. 
It is worth exploring Google Trends when looking to plan your content or create a reactive piece of content relevant to current trends. There are also other platforms that you can seek out trending discussions and content on such as Twitter for example.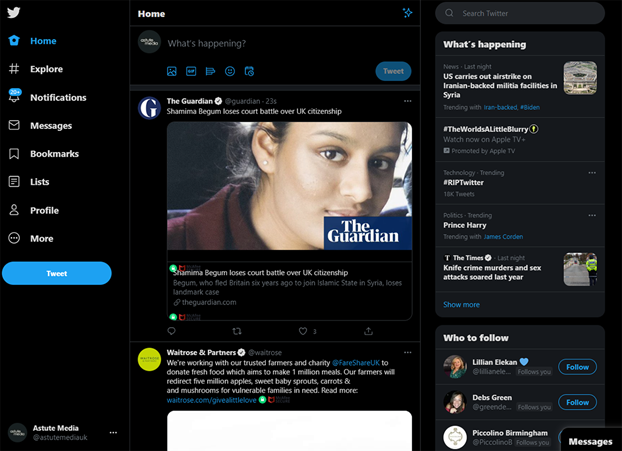 If you are using Twitter on a web browser, you will often find that the latest trends and trending #hashtags are displayed to the right of your profile under the 'What's happening' tab. It will usually give you the top few results at the specific time of day, and the geographic location you access Twitter. If you were to click on the show more button, it will display all the top trending tweets, hashtags, etc. for different categories such as Business and Finance, News, Sport, Entertainment or general trending content, and the top trends from people you follow on your Twitter account as well.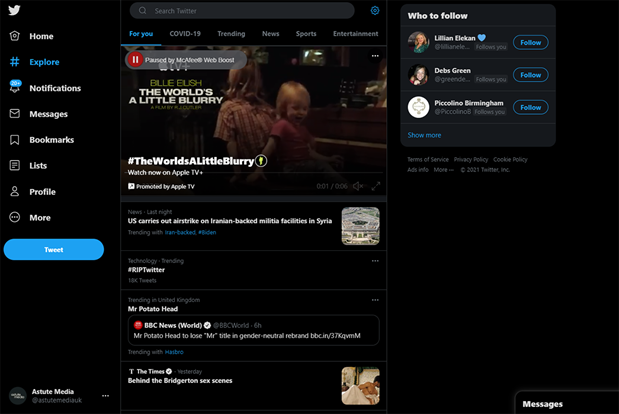 If you access Twitter on your mobile device, simply click on the search icon (magnifying glass) and it will bring up the latest hashtags and trends for you to see automatically, while you type in your search terms.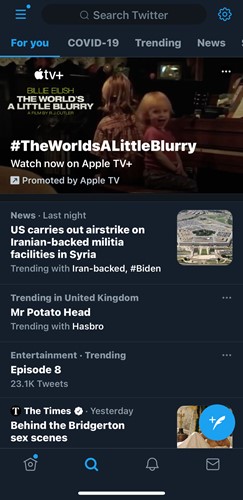 Utilising these two methods of finding trends will help you start to tap into trends for your website and social media content effectively. Of course, the best way to tap into trends is to ask the experts in content marketing.
Contact us today to see how we can help you develop your online content further and help you maximise your presence online and take advantage of trending topics.