Through this research, we have developed a number of training courses to help organisations managing and developing their own social media channels and content.
Through our research and development process, we have designed a social media training program with specialised modules designed to help everyone from solo enterprises through to medium-sized businesses. The program is designed to help you wherever you may be in your journey with social media. This includes the basics of getting started on social media and crafting content right through to understanding data and analytics social media management tools.
The program has been designed to be easy to follow and includes interactive and engaging sessions designed to not only fill your knowledge gaps but also put newly acquired skills into practice. We recently held a social media content creation technical training session with the Solihull charity, The Family Care Trust.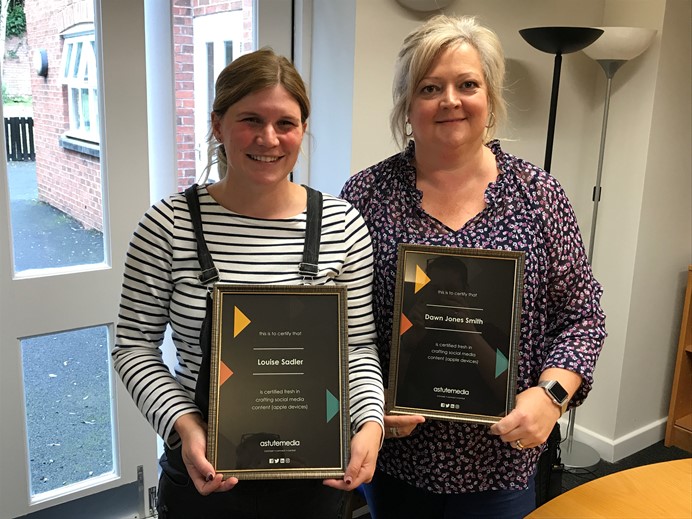 Both Louise and Dawn from the Family Care Trust have become the first to undertake our social media content creation training.  The feedback we received has been invaluable with Dawn and Louise highlighting that they both enjoyed creating their own content during the session using the techniques and tips delivered during the training. This is the first of many social media training sessions that we will be delivering in the future.
If you would like to enquire about our social media training modules or would like to book and attend a training session, simply contact us today!