(you can read more about updates to other Google services in our #GoogleMarketingLive2019 blogs). 
The final area that Google is focused on for both users and marketers is Google Travel.
Google has decided to take the learnings from the Google Trips app and merge with Googles other properties to create Google Travel. The new platform is designed to pull together all elements of planning a journey into one place that can be accessed on mobile or desktop where ever you are.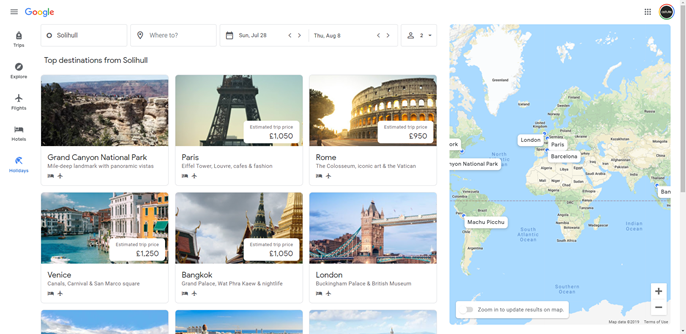 The new tool allows users to plan trips and journey stage by stage without and time limits and several smart features included. Users can track Google flights data which will send you alerts is the price of the flights are increasing or decreasing for your estimated travel date. You can also explore recommendations on things to do when you travel and also receive suggestions of events etc. If you're planning a journey with your family, you can tap into data that to decide if events, destinations and more are suitable for your family members.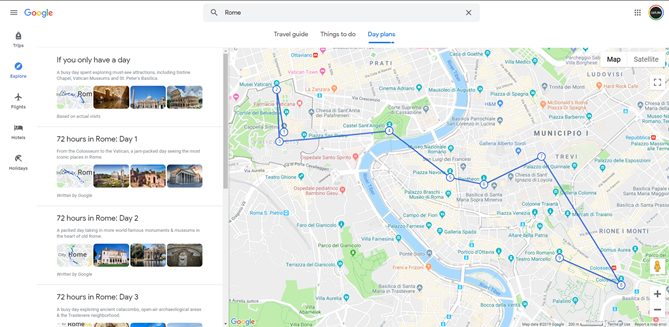 Real-time weather will also be displayed in your trip planner. If you have been researching your trip and have found various information such as websites, hotels, sales and more, you can add all of this data can be saved directly into your journey. The best part is that once it is added into the journey it remains there until you manually remove it. So, if it takes a week or a few months to plan your journey, you will never have to worry about trying to bookmark the webpages or remember where you found the information.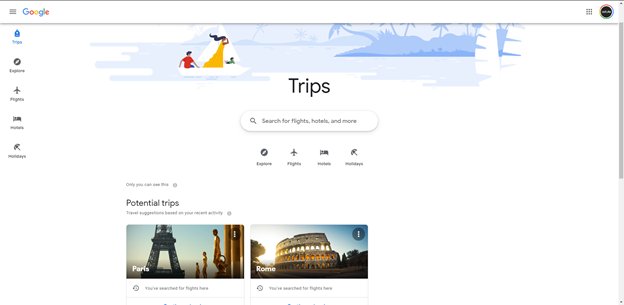 For hoteliers, tour operators and local events planners etc, it will become more important than ever to manage their presence on Google and Google My Business. Users will be able to add information about their hotels and view pictures, videos and reviews from the business as well as fellow customers. These can be added to the journey planner.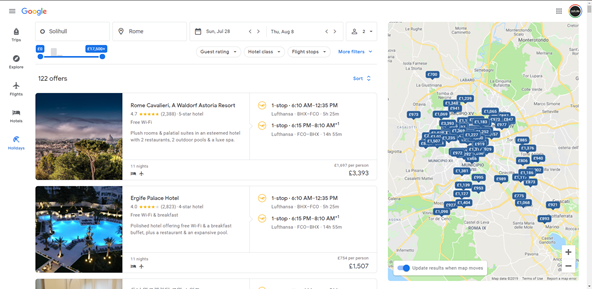 If a hotel is in the Google Hotel Partners scheme, customers will be able to compare prices, availability and conduct price comparisons within Google Travel. The user will then be able to book directly with the Hotel. An additional feature to Google Travel is that when someone books accommodation, flights, event tickets etc, the user receives the email to their Gmail account but the confirmation of payment and booking appears in the user's timeline. So even if they accidentally delete the email, there will still have access to the order details etc on their Google Travel timeline.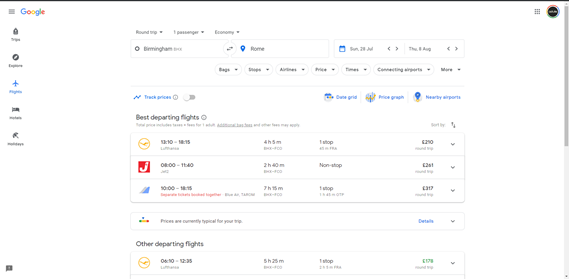 The aim of Google travel is to provide a complete timeline of a journey from the start of planning right through to completing the journey. This means that utilising Ads will become more important in order to ensure that the product, brand or service is included in a user's timeline. It presents a very real and useful opportunity to remarket to users while they plan their trips and journeys.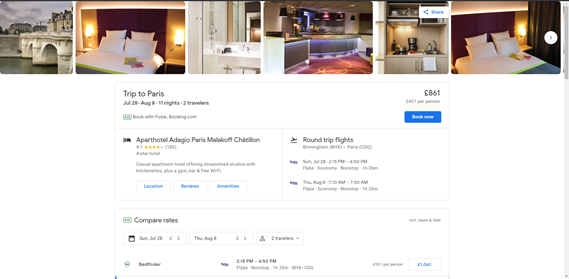 Google Travel is available on mobile now and is starting to roll out on desktop. Take it for a spin at www.google.com/travel.
If you need assistance in improving or managing your Google My Business presence, Astute Media can you with this. We have a proven track record in helping our clients with this along with SEO and PPC services that can help ensure you maximise the opportunities of the new Google platforms such as Google Travel.
Why not give us a call today!