We have listed some of them below but not all will be suitable for your business: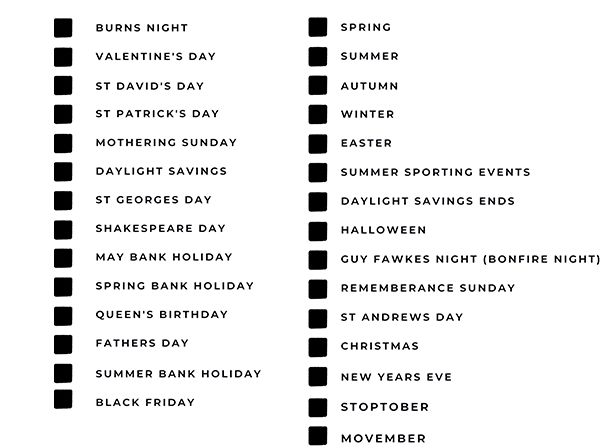 While you might be focused on doing sales, discounted services or promotions etc, its important to craft content on social media that taps into seasonal trends. Seasonal content can be educational, products and service offer or just a bit of fun to engage with your audiences in a more personable level.
Crafting seasonal posts that are highly visual and tap into the trends doesn't have to be overly complicated and can be crafted quickly to make the most of the opportunities. There are a number of tools that can assist you in this process.
If you want to craft seasonal content that is on-brand for you and your business, Canva offers some of the easiest tools and templates to use. Canva also has a mobile app so you can create on the go and any designs that you make will also be accessible via a desktop web browser. You can even invite other members of your team to contribute to the designs of your posts.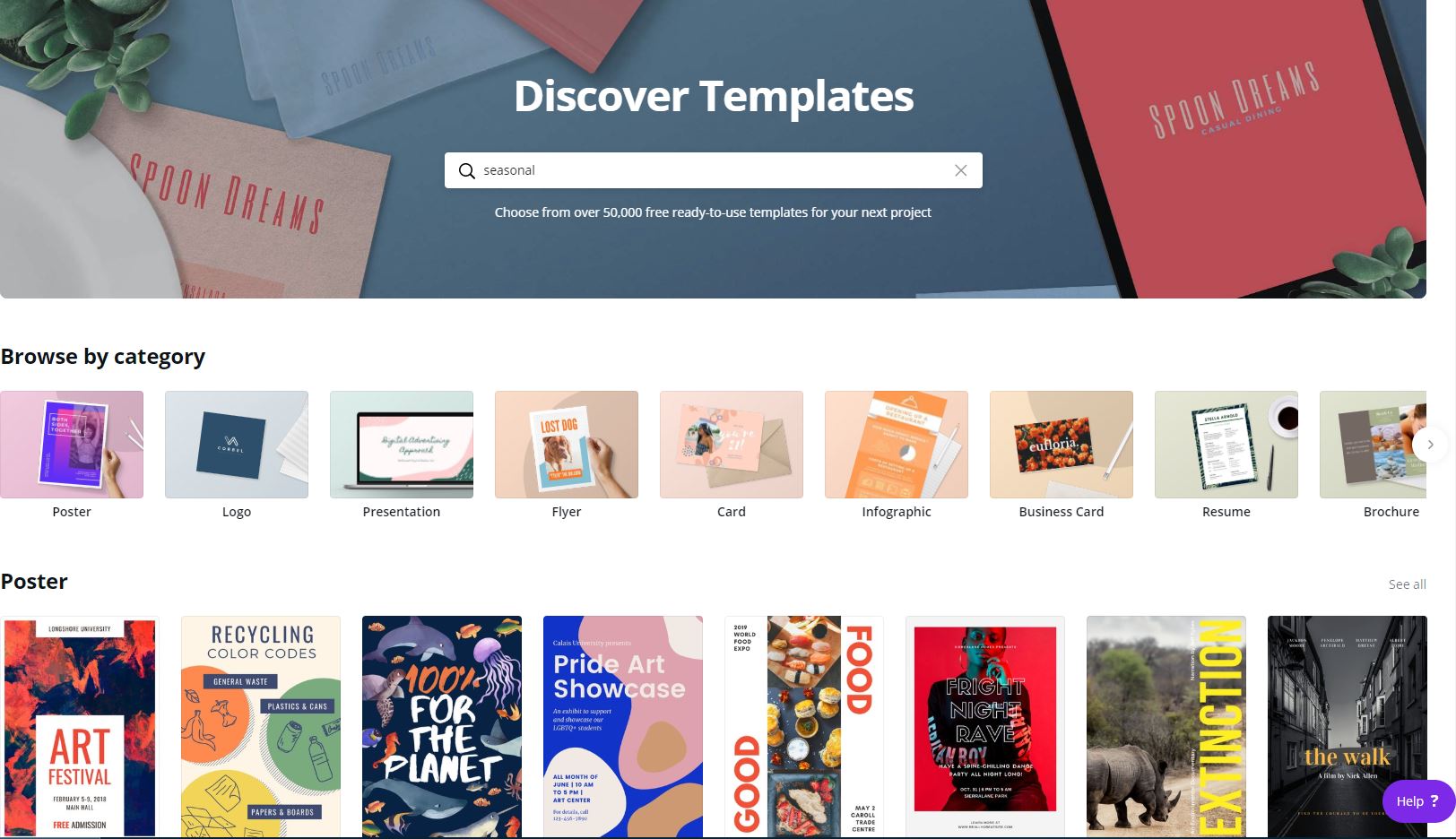 Get started with crafting your seasonal content by creating a free account on Canva.
Once you have logged in using your new account, click on the templates button.
This will then present a search bar. Simply type in 'Seasonal' and then click search.
You will then be presented with a large range of templates that you can customise to your brand, product or service.
Be sure to pick the social media platform post type or dimensions for your post before you begin customising it.
You can also customise elements such as the colour, fonts, text, brand message. This includes uploading your own images and logos as well as utilising the vast range of free images and illustrations that Canva makes available to users.
Once you have designed and crafted your post, you can simply download it to your desktop, laptop, tablet or mobile device.
Schedule your post using the social media platform of your choice or use a social media management tool.
Here is an example of one we created earlier: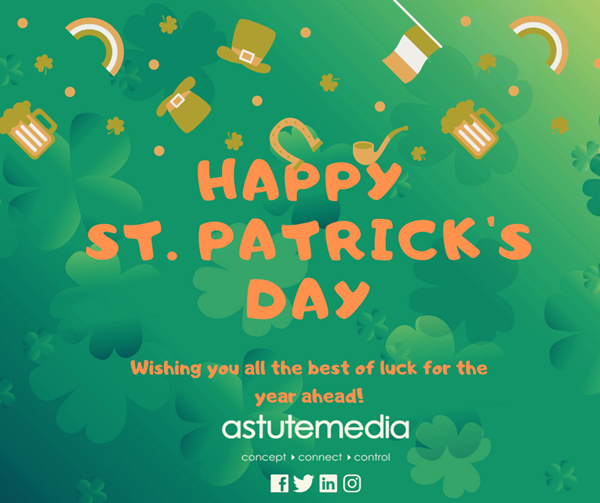 We also have a handy video guide that can help you create content via the mobile versions of the mobile app (both Android and Apple devices) :
There are also other ways that you can craft more instantaneous seasonal content for platforms such as Instagram, Facebook and Snap Chat. While these platforms might seem like you have to post the content as soon as you have created it, you can actually choose not to do so and instead save it to your mobile device. This will help build up more of your seasonal social posts for later on.
During the different seasons, all three platforms have a range of filters, stickers, gifs and AR face masks that can be utilised for seasonal content. These are just some of the examples of how you can utilise the post features, filters, themed posts and masks into your seasonal content rotation.
We have put together a little preview to give you an idea of the seasonal content you can create using inbuilt tools on Instagram, Facebook Stories and Snap Chat:
It's also worth bearing in mind that you should be crafting some evergreen blog content for your website that you can use alongside your seasonal social media posts. Listicles and tip-based blogs around seasons work extremely well for social media-based seasonal content. Think about utilising the blogs as evergreen content. By doing this you can simply refresh the content the following season or year instead of having to re-write fresh blogs every time.
A prime example is that if you publish a blog about ideal Christmas gifts for your audience. You could publish this in the 6-8 weeks leading to Christmas. Once the holidays are over you can then amend the blog and change it to something like 'The best gifts for Valentines Day'. Of course, you don't have to repurpose your blog for every season and it will also depend on the what products or services your brand or business offer to customers within your respective industry.
It's definitely worth keeping these factors in mind when developing your overall social media strategy and seasonal postings and campaigns. 
If you would like help in making the most of your social media presence, content creation, management service or would like to take one of our
custom-built social media training modules, why not give us a call today?