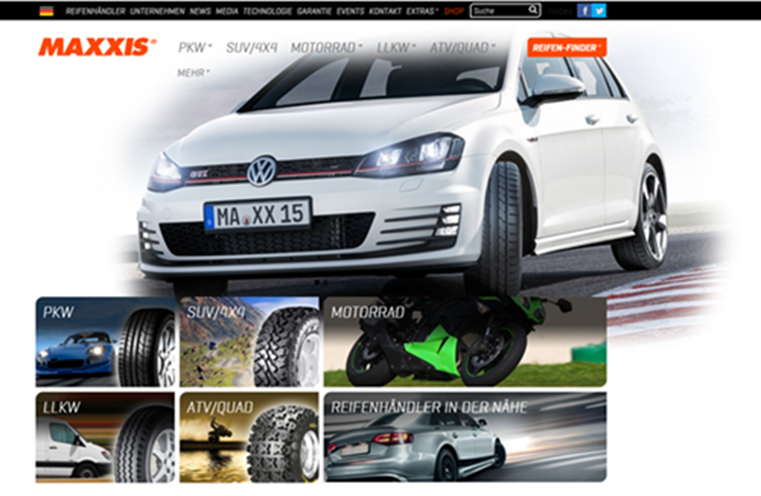 Maxxis is an international tyre manufacturing company, so it is important their website is of a high standard. It needed to be accessible to all and very user-friendly. With this in mind, Astute Media have been constantly improving and upgrading the website to ensure it meets the needs of all Maxxis customers. 
Our most recent project has consisted of planning and developing the Maxxis German site. The site went live in September and is the latest country to be added to the global network. Next, we plan to create a Dutch site, which will be live during November!
If you would like more information about this project or any of our other work, or perhaps you need to discuss your digital marketing needs, then contact us now!