Thanks to Hootsuite's 'The Global State of Digital in 2019' report, we are better able to understand the importance of social media marketing. We have combed through the report to produce these handy infographics that highlight why social media should be part of your marketing strategy in 2019.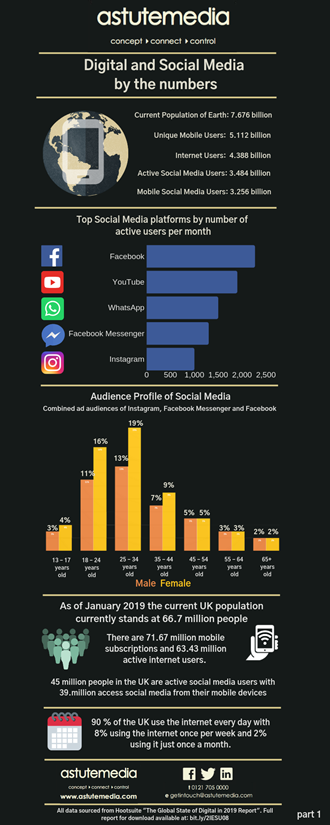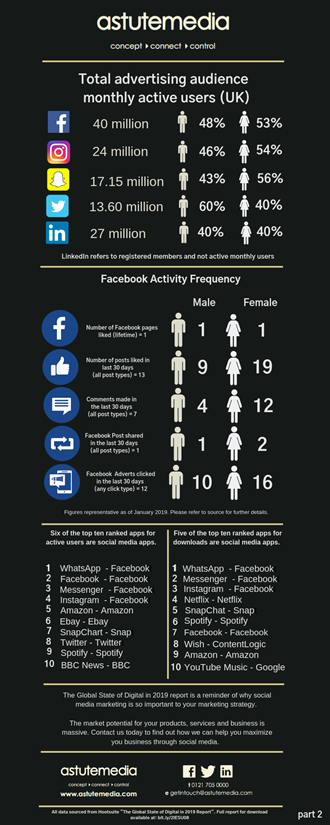 At Astute Media, we have a proven track record of helping our clients grow their presence and business on social media platforms.
Why not have a look at our social media services and see how Astute Media can help you with your social media.