about the campaign
With people working from home, the best way to communicate with them is via email and we have built a database of companies that we're communicating with regularly.
We thought during December it would be a good idea to develop a theme for the emails around Christmas, as in 2020 it seemed more important than ever to families and businesses. We therefore decided to design an Advent Calendar campaign to promote not only our training courses, but also local Solihull businesses, whilst at the same time raising money for charity. After all, everyone loves opening an Advent Calendar!
We used the relationships we have with other Solihull businesses to create an exciting bank of 24 prizes and offers that could be redeemed during December. Each day, you could scratch off the advent door to reveal the days' offer.
The advent page offers each visitor to also spread some good cheer of their own by donating to our chosen charity: 'Around Again Social Supermarket in Solihull' which provides food to families in need. Each of the businesses involved have also contributed to this worthy cause.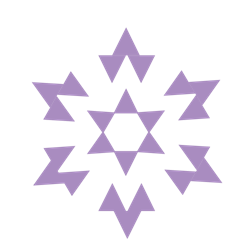 our chosen charity
We chose to support the 'Around Again Social Supermarket in Solihull', part of the Colebridge Trust. This charity is particularly relevant at Christmastime as the supermarket provides food to families in need.
Since 2002, the Colebridge Trust have been supporting people within one of the most deprived 5-10% areas of the country, North Solihull and those who are often marginalised through disability, health conditions and other limiting circumstances, such as care responsibilities in the remainder of the borough and surrounding areas.
They directly deliver work including Employment and Skills interventions, from their Community Centre, the Social Supermarket, Packing Social Enterprise and other outreach locations.
If you'd like to contribute to this great cause, you can still donate via our justgiving page: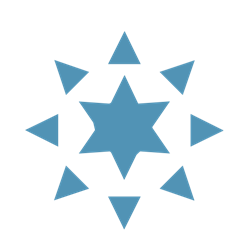 our training courses
At Astute Media we've been based in Solihull for over 30 years and we're the area's longest established marketing communications agency. And as a family business we're passionate about helping other independent businesses, which we do through our active involvement with local networking groups. We're a member of:
The Solihull BID
The Solihull Chamber of Commerce
The Solihull Tourist Forum
We fully support all of these organisations' ambitions for the Borough of Solihull. #shoplocal #shopsolihull and #supportlocalbusinesses are hashtags that we really care about.
We've been looking at how the importance of businesses' online presence is growing faster now than ever before as a result of the pandemic. The restrictions around shopping in person and the inability to with customers as normal, has intensified the importance of digital marketing for every kind of product or service. Businesses need to be where their customers are in these times: online and digitally active.
Through our networking connections with the business community and the above organisations, we're very aware of the huge negative affect the pandemic has had on the lives of many businesses and families in the local area.
And as a business, we too have been affected and have had to adapt. We've had to pivot our strategies, and evolve our services, in order to remain relevant as a marketing communications agency: providing the services our clients need, even more now and also in the future.
Regardless of how much longer the current circumstances last, the need to have an online presence in the long term is not going to change anytime soon. It's the businesses that already have an online presence that have been able to take advantage of the current circumstances.
For those that don't have an effective online presence, for them to succeed and thrive in 2021, it's important to think and find out about ways in which they can connect with more customers or businesses online.
You may or may not have suitably skilled staff to build an effective online presence, or the budget to engage with an agency like ours to build an effective online presence. If you've engaged with an agency, you need to ensure you're managing them well within your time and budget restraints.
So - to help, we've developed a suite of marketing communications training courses to equip businesses like yours with the skills to not only survive online, but to thrive. These courses are also relevant for those that have engaged an agency to help them ensure they get excellent value for money from them.
Don't stand still – upskill
For just £125 plus VAT our courses are an ideal way for businesses to do just this. These training courses have been developed by our staff, who are skilled marketing practitioners, using their skills to the benefit of our clients every day.
The courses we offer are:
Attract more customers through Google
Social Media - The Basics
Generating leads through LinkedIn
Twitter for business
Content marketing
Creating visual content effortlessly
Social media management tools
We've designed these courses to bridge knowledge gaps. They offer the ideal way to upskill existing staff, or to learn more about digital channels that are ever more relevant to doing business today.
These courses are designed to take you on a journey of learning. We teach you how to take advantage of social media and Google to the benefit of your businesses. Whatever your level of knowledge you can start with the course that is best for you, and go from there.
If you'd like to learn more about our training courses and how they could benefit you and your business: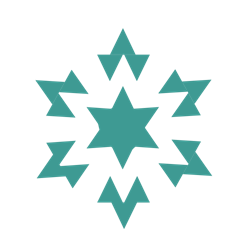 our kind partners
The local businesses that have supported our Advent Calendar campaign are: Touchwood Shopping Centre (they are already supporters of the charity) Crowne Plaza Hotel Solihull, Castle Bromwich Hall Gardens, Urban Body Physiotherapy, Everyman Barbers, FatSandwich Solihull, Dance-Fitness-Solihull and Angie Webber a local Utility Warehouse representative.