It got us thinking recently about how can we help put people on the road to success with Instagram? We decided the best way was to create a top ten list of tips to help you up your Instagram game and maximise the potential of the platform for your business.
Here are our top tips:
1. Switch your account to a business account:
The process of switching Instagram account to a business account is pretty straight forward:
Simply click on settings within the app on your mobile device.
At the bottom, of the settings menu, you will see an option to switch to a professional account.
Simply click on this and follow Instagram's easy instructions for getting started.
Select the business option and you will be prompted to connect your Facebook business page to the account.
Fill in your business address, telephone number and website address and you will now have a business account and some extra tools to help with the creative process.
Also, if you link your Facebook business page, this also provides the benefit of being able to cross-post to your Facebook business page and utilise Facebook stories.
2. Update your profile and revamp your bio:
Instagram is a more casual platform and as such business bios and profile should reflect this. A good bio would be conveying what your business is about and its philosophy in a fun and engaging way. Be cautious though as you are limited to around 200 characters, so make sure your bio copy is good. Another aspect of a creative bio is the ability to include @ accounts and #hashtags. Try and incorporate one of each that is relevant to either a campaign that you might be running or a relevant positive industry trend.
3. Decide on the themes and style of your posts: 
While this is not particularly important when it comes to Instagram stories, it is important for your profile and Instagram news feed. Colourful posts certainly attract people's attention when scrolling through the news feed, but if they see something different when they click on your profile, they are likely to lose interest. The same can be said with the tone of voice in your news feed posts.
The key to success on Instagram profiles and news feeds is posting consistency. Make sure that if you use filters, that they are the same filters on all your images. Make sure your tone of voice is consistent across your posts. If you have a business or brand style guide with specific colours, utilise them and make sure they are prominent within your post.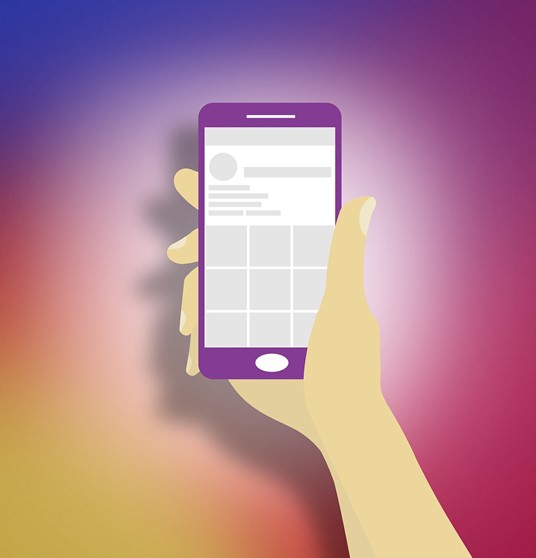 4. Research your hashtags: 
If you are planning to utilise Instagram in your marketing campaign it is important to utilise #hashtags to grow your following. Create your own original hashtag, give users another way of tagging you. Create something easy to remember, that reflects your business or brand that can be used to even after your campaign might have finished.
You can also use existing hashtags. This is really important as it will enable your posts to will appear to Instagram users following or searching for that hashtag. Research which ones you use is key. Thankfully there are a whole host of free tools that can assist. Use social listening tools such as hashtagify.me which allows you to type in a hashtag that you might be thinking of using. When you click on search, the site will show you top posts using that hashtag, how popular it is, examples of the tag being used and also the top ten tags related to your original hashtag.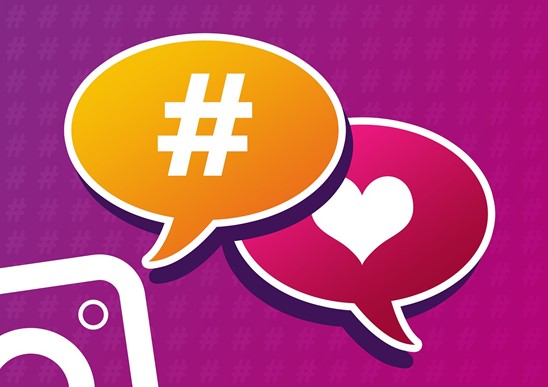 Another site called Best HashTags allows you to input your hashtag and conduct a search. The results display relevant hashtags to your original search. It also provides an easy to use copy and paste function as well as a top 10 of tags used with your original hashtag search. Other resources that can help with researching hashtags include conducting a search on Google Trends to see what has been trending in Google searches.
Twitter is also a really useful tool for discovering trending hashtags that you can utilise on Instagram. If you open the twitter app on your mobile device and press the magnifying glass icon, it will bring up the latest trends around your area (if you have location sharing switched on) or the latest trending hashtags trending around the country. Whichever tools you choose to use, it is important to remember research, research, research!
The optimal number of hashtags users should use on Instagram is approximately 15 tags per post. They should be a mixture of hashtags that link to your business, are industry-relevant, related to products or services and relevant trends.
5. Write awesome post copy:
When it comes to crafting a post for your news feed it is vitally important to consider your copy. Users are able to write anything from 1 to 1,000 characters in their posts (including hashtags) but that doesn't mean that you should fill up the text box with as much as possible. Instead, your copy should be short, clear, concise and feature a call to action much in the same way as you would do if you were using Twitter.
The first sentence should contain no more than 25 characters and should encourage users to click on see more to read the text under the post. Try to make sure that the text is relevant to your image/video and be light-hearted in your tone of voice.
Avoid the hard sell. Whatever you post needs to be relevant to your target audience. Try 'for fun', behind the scenes, teasers, etc. You can experiment to find a balance. Using the analytics that comes with your business account, you can identify the posts that gain the most traction and then post more of the same. 
It will take a few tries and posts before you get the hang of writing awesome copy but you will get there!
6. Utilise Instagram Stories and their interactive functions:
While Instagram has over 1 billion active users on a monthly basis, 500 million people are using the platform on a daily basis of which 400 million view Instagram Stories. These impressive stats should serve as a reminder to craft content and post to stories on a regular basis. By utilising the interactive content such as gifs, polls, quizzes etc, you can really ramp up your engagement and turn story viewers into followers and brand advocates who will then promote and share your stories.
This is especially true if the content is both fun and engaging - so make content generation for Instagram stories a focus of your Instagram strategy. When you create your first Instagram story, you will be asked if you want to highlight the story and will be prompted to give the highlight a name. Once you have done this for the first time, you can then craft more highlights by visiting your own profile in the app and clicking on the highlight button. Instagram will then display all the stories that you have made and give you the option to add them to the highlight.
Introducing Stories Highlights and Stories Archive from Instagram on Vimeo.
Highlights are essentially a way of organising your content into specific lists making it more appealing for those visiting and following your Instagram profile. It can be handy to craft highlights of content after events, product launch and 'on this day' posts. The highlights tool can also be used to craft a playlist, so people can view it as a series of specifically themed content.
7. Don't over-post and be sure to mix up the variety of posts:
Posting too much can appear like you are spamming your following, especially if you are promoting a product, business or service. Try to mix up the posts a bit and utilise the fact that Instagram has a younger audience than most other social platforms. Instagram has a range of built in-app tools that can help to mix up the types of stories that you share. This includes the ability to post interactive quizzes, fun full screen gifs and more.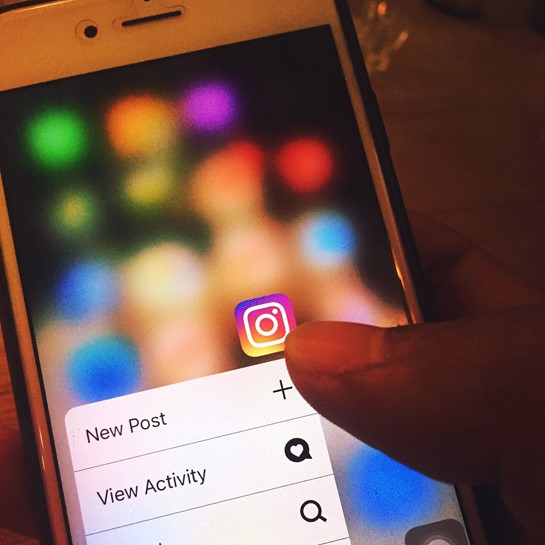 Under 'create' on Instagram stories, you can utilise snap poll posts, 'Ask Me Anything' opportunities and templates which include 'top three accounts to follow', etc. If you are hosting or visiting an event, launching a product or a new service - post teaser content and help build up anticipation for your announcements. These particular scenarios are probably some of the few examples where you can post a bit more often than normal. Build up anticipation with your followers in the days running up to a launch or event, as it will encourage them to keep checking back on your feed on a daily basis.
8. Plan to use different types of formats:
Mix up your content and create a range of images, visual styles, posts and videos that are both portrait and landscape (landscape video content will just have a plain background in the space above and below it). Consider that there are two different elements to running an Instagram account (newsfeed and stories) and as such the content should reflect that. Content that you post in your news feed will and should be different from the content that you post on your Instagram stories.
Instagram newsfeed posts are great for discovery and keeping followers updated. Stories, however, are aimed more at increasing account interactivity and engagement, thanks to their interactive and temporary nature. Make sure you vary the type of content you produce, think about the formatting and which part of Instagram you are posting to.
9. Remember your audience and follow others:
It will take a while to build a following on Instagram through posting, stories and paid ads. However, it doesn't hurt to follow other accounts. This will help raise your profile on the platform especially if you follow influencers, industry bodies, competitors and similar brands/products and service providers. The likelihood is that if you follow someone, they will start to follow you back, although it is likely they will unfollow you if you are not posting consistently.
Make use of the search function as you can search the top accounts or latest posts from around your local area of an area you are looking to target. This will help to understand more about your own audience and the content they post and engage with. At the very least it will give you some insight into what others are doing and help to inspire the kind of content your target audience may want to see.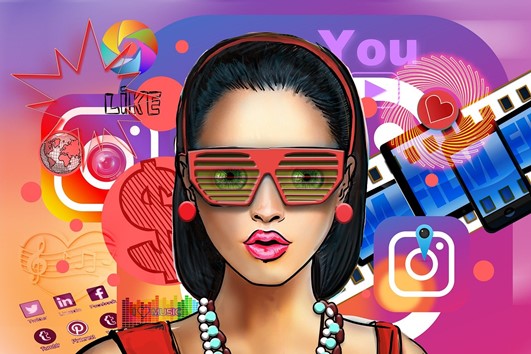 10. Utilise community and don't be afraid to repost community content:
There are a number of free and paid apps that allow you to repost other Instagram accounts content. Don't be afraid to utilise this to share community posts that your business account is tagged in. You can also utilise it to share clients and customers posts too. It helps to develop a community of follows where the ethos is 'Sharing is Caring' to build a mutually beneficial relationship. As time goes on and your following grows, you can also utilise this to partner with influencers and other products and brands to grow your following even more. Just be careful not to over repost other people's content as you are trying to build a following that is about you and your business and brand.
These top 10 tips for upping your Instagram game should help to start growing your followers and interactions. With 1 billion active users and a younger user base, Instagram is definitely a platform to build your business and brand on. More importantly, it allows you to express the more casual and fun side of your business or brand and opens up new audiences and opportunities.
If you'd like to find out about the social media training or social and digital services we offer, contact us today!