Digital marketing continues to grow and innovate with areas developing such as social media and video marketing. Whether you are just starting out or have been in the industry for a while, keeping up to date with new thinking by reading marketing books and journals which can help you develop new strategies and advance you further as an industry expert.
With that in mind, we have come up with our Top 5 books that can help you develop skills.
Digital Marketing for Dummies (2020 edition)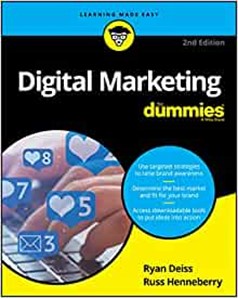 Whether you are just starting out in marketing or are a long-term veteran, Digital Marketing for Dummies is a perfect addition to your bookshelf. Covering the basics of digital marketing, it will arm those new to the industry, with a range of tools to help understand more about the terminology, strategies, and platforms that will help you take full advantage of your journey into digital marketing. This is true whether you are a new starter, entrepreneur, or a small start-up business.
For veterans, this book serves as a reminder and reference point for some of the processes that industry workers use every day.
The 7 Habits of Highly Effective People – Stephen Covey: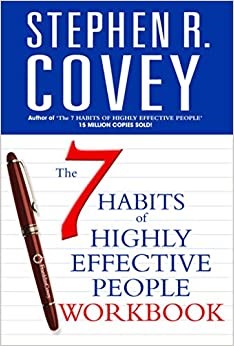 This book is not so much digital marketing focused but we have included it in our recommendations as it is perfect for helping you self-develop personally and professionally.
The seven habits include helping you develop standard practices such as proactivity and advancing both your personal and professional leadership practices. It will help to improve your empathetic communication through the principles of seeking first to understand, then be understood as part of creating good habits to become more effective.
Awesome Purpose – Nigel MacLennan: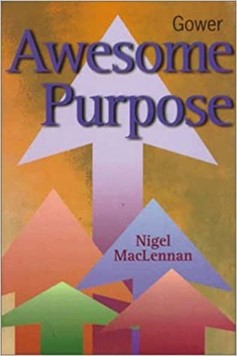 Awesome Purpose offers a useful guide to navigating Corporate Alignment Models (CAM) which can help with achieving culture change utilising tried and testing marketing models, such as the 6P and 9R models.
The 6P' model remains pivotal to today's marketing when you consider that it covers Product/Service, Prices, Place, People, Packaging/Presentation, and Promotion. Awesome Purpose is a useful read for those starting out with their business ideas or those looking to realign their current digital marketing culture.
Be More Pirate: Or How to Take on The World and Win - Sam Conniff Allende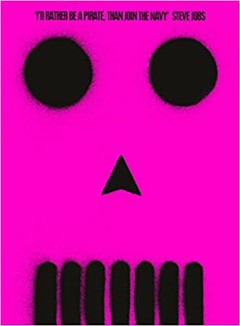 While this recommendation is not strictly marketing-related, we thought we should include it as a bit of inspiration.  Breaking into the marketing industry or trying to stand out from the crowd with your marketing strategy can be a difficult process.
By exploring your own thinking and understanding of what it means to be a rule-breaker you can challenge the current status quo; to potentially find a new direction and inspiration going forward. The comparison between the origins of what pirates originally stood for and applying it to modern-day industrial usage, it provides a better understanding of why modern-day rebels like Elon Musk are so successful.
Whether it's professionally or personally we all have wanted to be a pirate and win at some point in our lives, so why not start now?
The LinkedIn Playbook: Contacts to Customers. Engage. Connect. Convert – Adam Houlahan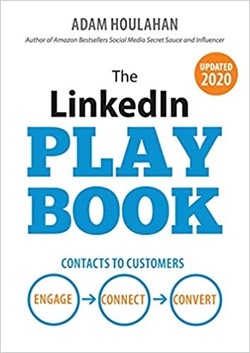 The COVID-19 crisis has meant for many businesses, freelancers, and self-employed workers, that they have had to rethink how they connect and network with potential customers and clients. While video conferencing tools have been important to maintaining communication, many are in the process of maximizing online platforms such as the professional networking platform, LinkedIn.
The LinkedIn playbook is designed for readers to gain knowledge of the platform and apply it to their current strategies. It establishes the differences between social servicing and social selling along with a guide on how to position yourself as a thought leader.
Not only does it cover a lot of strategies for LinkedIn, but what makes this book a must-read, is, that it covers the mistakes that you might be currently making and how to avoid them. Of course, while it's good to read up on your industry, it is worth speaking to experts to see how they can help with your digital marketing needs.
Contact us today to find out how we will use our experience and expertise to help you maximize your digital marketing.