Thankfully there are a number of websites out there that offer you the ability to download stock images, vectors and illustrations for free. Most of these images come with Creative Commons Zero licenses as well, meaning you can copy, edit, adapt and distribute the images for commercial purposes. 
We have put together our top five recommendations for sourcing free stock images: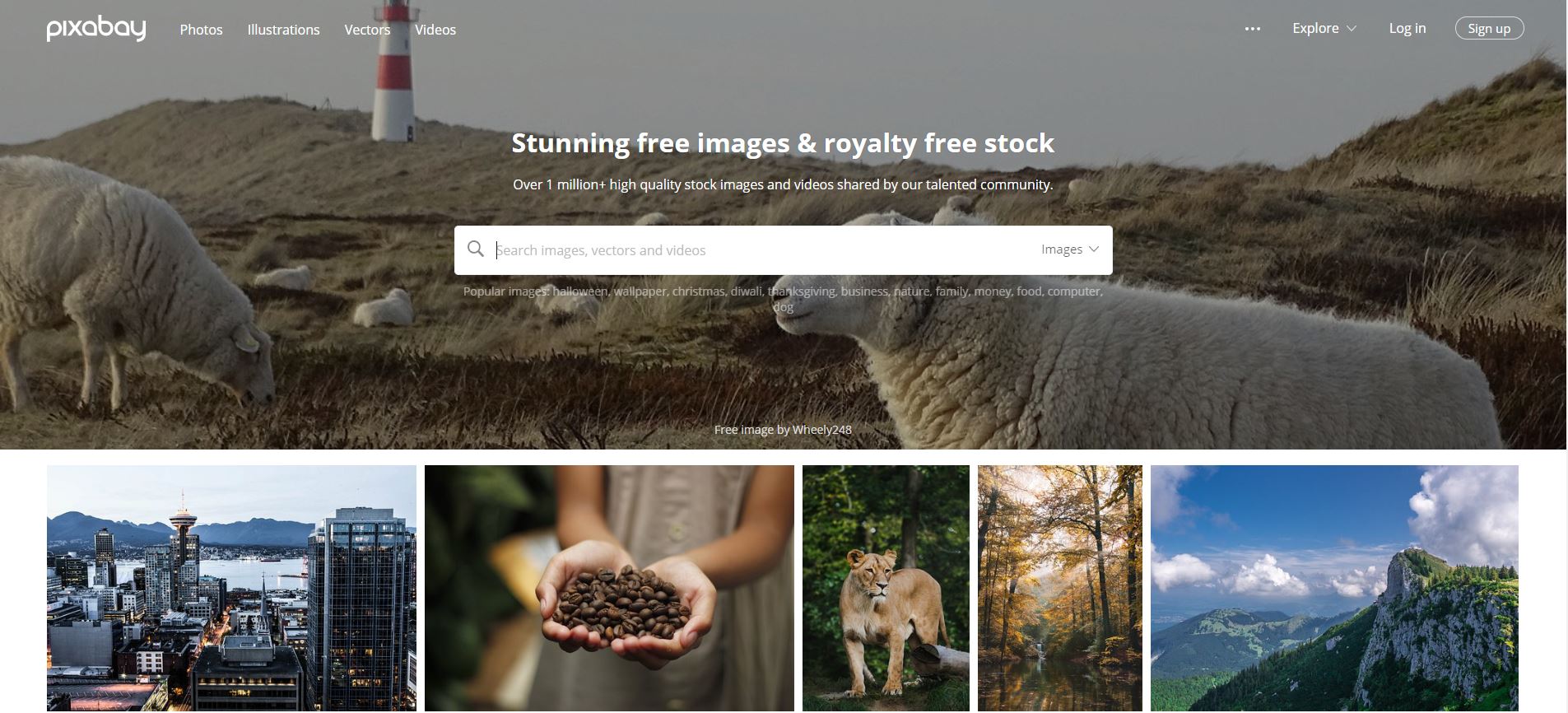 1. Pixabay:
Pixabay is by far one of our personal favourites for sourcing stock images. The site contains over 1 million high-quality images and also includes videos, vector graphics, photos and illustrations. The easy to use search bar will help you with finding the perfect visuals you are looking for. Underneath the search bar, Pixabay will display the most popular search terms at the time of your search making it super easy to use. In terms of video content downloads, Pixabay has an impressive amount of HD content as well as featuring a large selection of 4K resolution videos.
2. Canva:
It is more than likely that you will be using Canva to create social media posts and engaging content.  While Canva allows you to create various sizes of visual content and templates to work with, Canva also has an impressive array of stock images and illustrations. The great thing is you can search for your perfect image while crafting your content and insert it directly into the template you are using. You can resize images and crop them to suit your design template. Canva is definitely a great all in one solution if you are looking to use stock images and illustrations to craft content on the fly. If you haven't used Canva on your mobile device, we have put together some handy video walk through guides on our YouTube channels for both Android and Apple users. 
3. Unsplash:
Unsplash is similar to the user interface of Pixabay. While it lacks the same volume and options as Pixabay, it has a much clearer variety of subjects and themes that users can search and download for free. Unsplash also features everything from wallpapers, textures and patterns right through to current events and experimental content. Unsplash also features and editorial category that features pictures and creators that the community have uploaded to the platform. For mobile content creators, Unsplash also has an iOS app that you can download for free to your iPhone or iPad.
4. StockVault:
StockVault is a resource that we would highly recommend due to its excellent organisation. The search function is similar to the previously mentioned Pixabay but if you look under the categories tab, it has one of the most organised and impressive collections of categories on any site.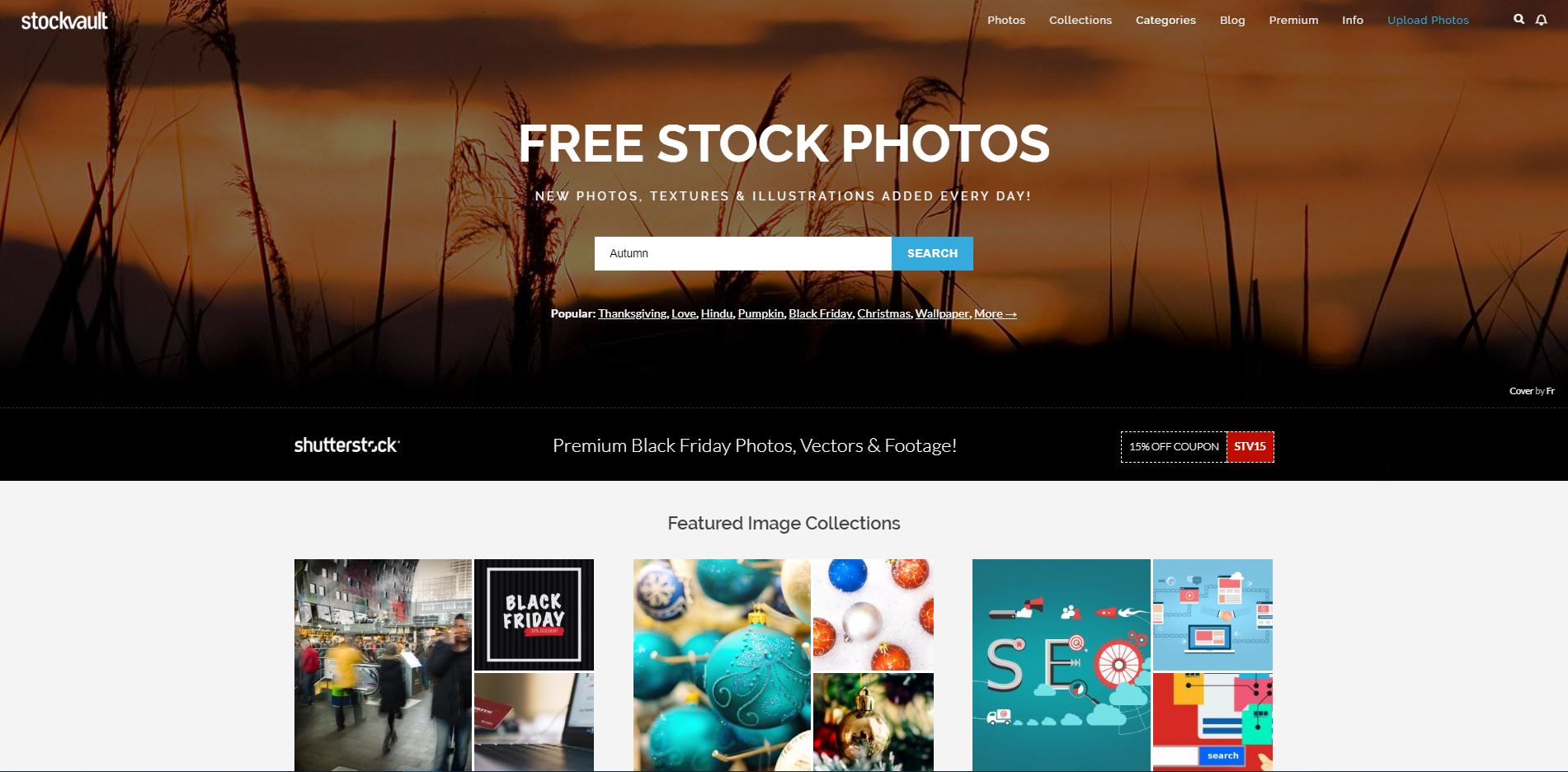 There is also a handy blog that offers helpful tips and advice along with new updates of image collections that have been added to the website. You can also sign up to contribute photos of your own. The site also features a counter so you can see how many photos etc are available, how many members the site has and its total amount of downloads.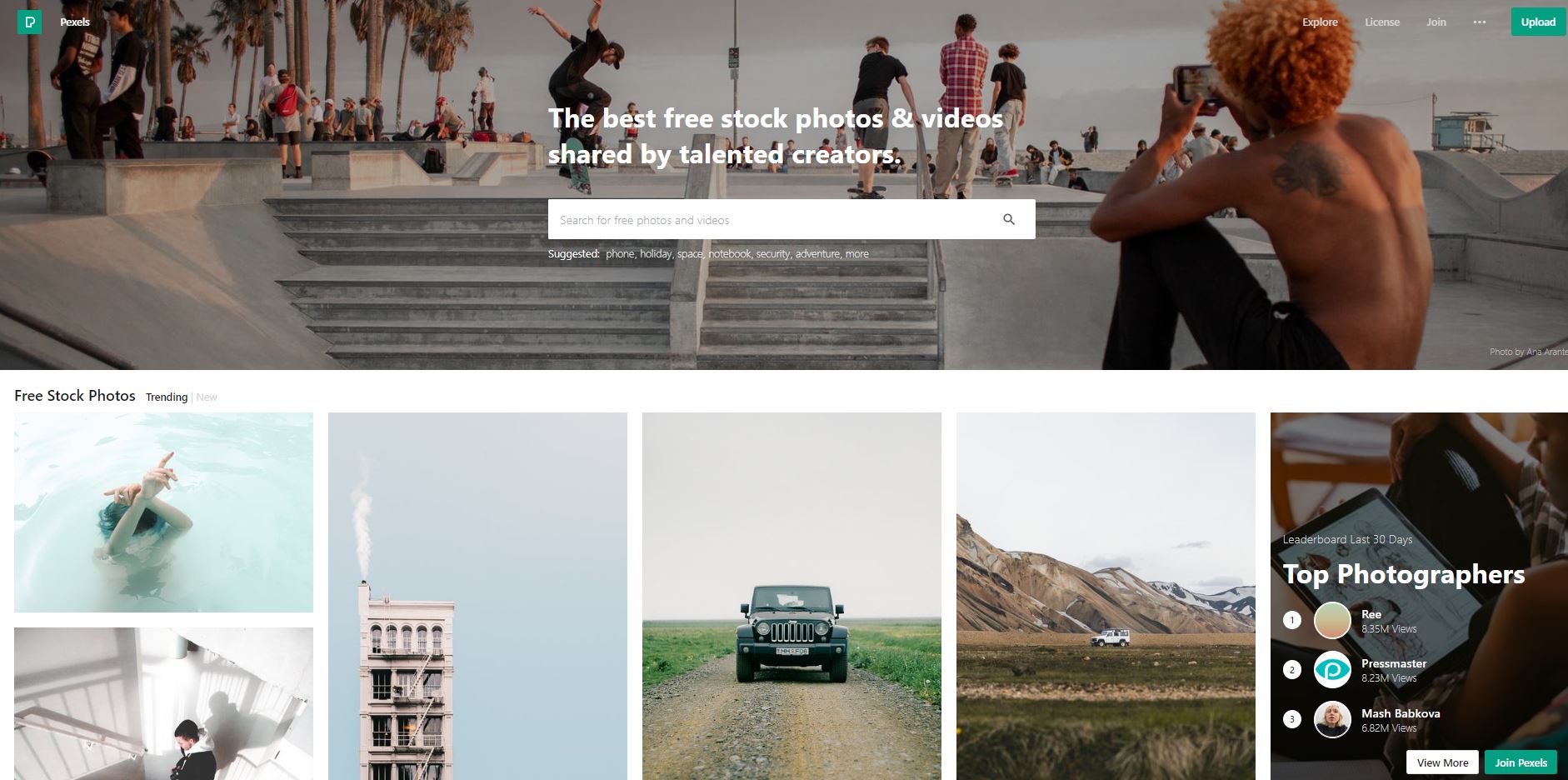 5. Pexels:
Pexels is more of a social network-based resource for stock image downloads and free photos.  Users can view creators' photos, follow them on Pexels and they have the option to donate to the creator of the image. Users can also create their own collections of images, share the images on social networks, download the images and see how many times each image has been liked.
There is also a leader board so users can see who the best creators are and who is getting the most likes and downloads. There is also a whole range of free videos available for download, some of which have green chroma key elements so you can customise the footage that occurs in the green space. The site also has a useful blog with insights and tips. So if you find yourself using the site a lot, you can even enter competitions on the site and even sponsor some competitions. The sponsorship of competitions on the site could also help you build a whole heap of stock image assets for use in the future.
Utilising these Top 5 Stock image websites will certainly help you to quickly develop new and interesting content for your social media channels. Of course, as you grow your social media channels, you will no doubt need more help. We offer a range of social media training modules that can help you take your social media to the next level. Alternatively, our experienced team offer social media strategy and management services that can also help.
Get in touch with how we can best help you make the most of social media for your business