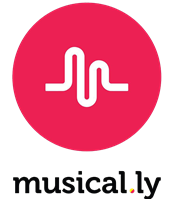 Originally called Musical.ly before being purchased by ByteDance, TikTok is a social media platform that is focused on short looping videos ranging from 15 to 60 seconds. The platform allows users to create fun, casual and engaging videos and also provides some power tools for creators. These include interactive games, augmented reality features and much more.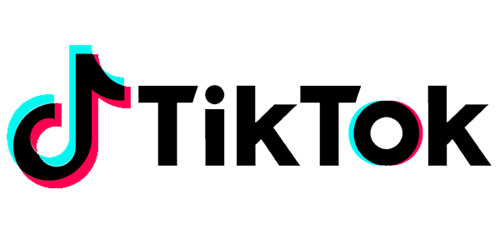 TikTok is starting to prove a real hit with users and the platform can now boast that it has had over 800 million active monthly users across the globe. The app has also been downloaded over 1.5 billion times and was 2019's second most downloaded app globally. Part of the reason that the platform is popular for content creators is that the app appeals to the Gen Z demographic with 41% of users on the platform aged between 16 and 24. More impressively, 90% of TikTok users access the app on a daily basis highlighting that the app is able to deliver fresh and consistently engaging content from creators on the platform.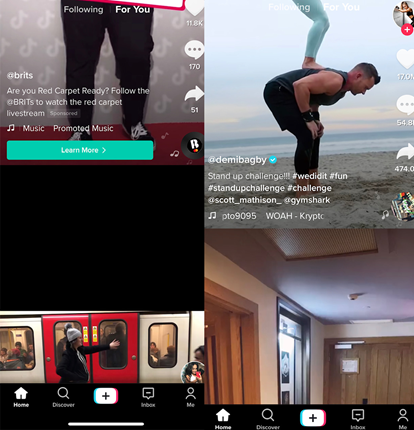 (example of Tik Tok #ForYou feeds)
TikTok is a very smart platform in that it delivers content it thinks that you might want to see straight to you as soon as you open the app. If you then watch the short video, it will start to deliver content that is of similar nature into a scrollable timeline for users. Of course, you can choose to look for specific themed content using the search button. With an intuitive video feed system that delivers content that you are interested in dynamically, is part of the reason that nearly 1 billion videos were viewed every day on the platform last year.
TikTok has also delivered tools for creators to maximise in an easy to use fashion. This includes all users being able to create a video and then have it delivered into other users feed using tags such as #ForYou.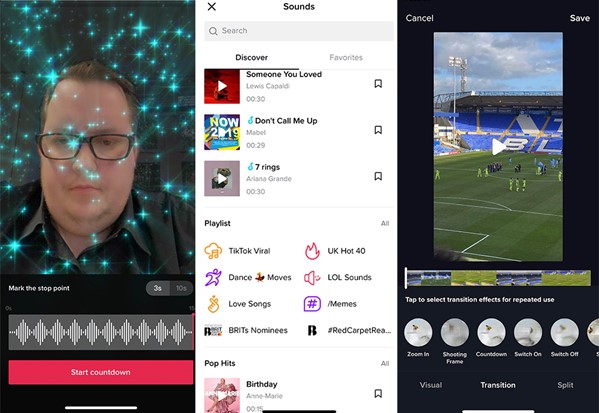 For creators, the platform ensures there is plenty of inspiration and encouragement to craft new content. There are highlighted trends, suggested challenges (like the recent Mentos and coke rocket experiment), officially licenced music tracks, sound effects and animated templates all of which can be curated into easily findable digital toolboxes. If they have a favourite soundtrack, they can bookmark it which then appear on their profile to use again in other videos in a couple of simple clicks. It is the same for templates, AR features etc. Creators also have the choice of uploading videos that they may have already created and want to edit or make brand new recordings that are between 15 and 60-second videos directly within the app. This has led to some really creative content across the community with lip-syncing, dancing, comedy skits, duets, reaction videos (using the picture in picture recording features), meme and various challenge videos to name but a few of the types of content you can find. 
All of this is great but what does it mean for businesses?
Well at the moment it really is uncharted territory for business use as this is something that TikTok is developing further with its self-serve ad platform which launched in November. So far, TikTok has only really shared a handful of successful case studies of those using that have been using its ad system. The biggest name perhaps being Universal Pictures film studio.

More and more companies and businesses are starting to experiment with the platform both organically and via paid ads. The most recent high-profile organic example in the UK  would perhaps be Celtic Football club. During the January transfer, they created a TikTok account and the first post they made featured the announcement of a new player. Other football clubs have started to get more involved in the platform since. 
Celtic FC Tik Tok from Astute Media on Vimeo.
Our advice is simple, TikTok is such a new platform that the best thing to do is get stuck into it. It might not generate you any revenue but it will open up the possibility of new collaborations and opportunities. It will also raise the brand exposure of your business to younger audiences if you are posting on the platform, especially if you are looking to develop your businesses amongst a younger demographic of 16-24-year-olds. 
Keep in mind that your TikTok creations should fun, engaging and include evergreen styled content like Top Ten countdowns, questions, challenges etc. Don't be afraid to tap into trends and challenges and create videos around those. Give the tools that you have within the app, use that to shoot, edit and publish your videos. It will have an authenticity to it.
You should try to use first-person narrative videos to start your creations with as these will appeal to viewers much more than other types of content as a starting point to find an audience and grow your profile.  Also, remember short life hack skills or educational skills can also increase engagement with viewers. Finally, make sure you share your created content onto your other social media platforms. It will help draw people organically to your presence on the social platforms but more importantly, show another side to your business which can be equally important.
This video will help guide you through how to set up and get started with Tik Tok: 
Once you are set up and posting content regularly its worth changing your account to a free pro-account which will allow you to monitor the analytics of your content. This includes both organic and paid ads. Once you are familiar with this we would then suggest taking a look at ads.tiktok.com and experimenting with running paid ads. There are various features for your ads such as top views, brand takeovers, in-feed ads, brand hashtags, branded effects and more; all of which you can target and track through analytics on the platform. 
If you would like more advice on TikTok or other social media platforms, need help with your social media strategy, content management or would like some social media training, why not give us a call?

Data Sources: 
https://go.sensortower.com/rs/351-RWH-315/images/Sensor-Tower-Q4-2019-Data-Digest.pdf?src=landing-page
https://datareportal.com/reports/digital-2020-global-digital-overview