Here is the latest update in the world of social media: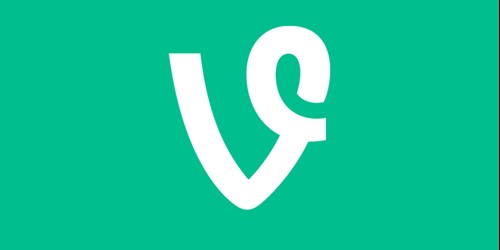 The successor to Vine is released:
You may remember that Vine helped launch a number of viral video sensations, influencers and helped turn creators on to things like trends, challenges and video memes. Despite having over 200 million users creating short-form video loops and the financial backing of its parent company Twitter, the platform was effectively shut down in 2017.
(Who can forget the rubber duck mash-ups that not only led to a slew of original content on other channels but no doubt increased the sales of rubber squeaky ducks.)
Original co-founder Don Hofmann then announced that he was working on a successor to Vine. Fast forward a few years and various legal obstacles and the app has now arrived.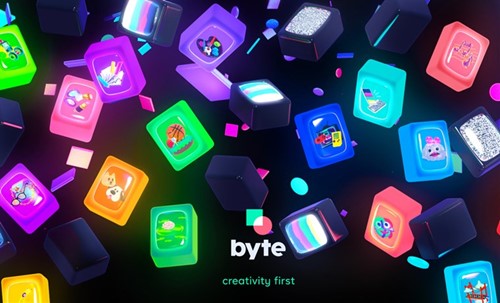 Byte has now finally released on both Android and Apple devices and has already earned 1.3 million downloads in its first week on general release highlighting there are still plenty of creators out there that cherish the 6-second looping video format.
(Click on the button to download the app for your device)
It will be interesting to see how the app develops over the coming months and how businesses and marketeers will take advantage of the platform. Unlike other social media platforms, Byte is going to divide all of its revenue generated by ads amongst its Partner Members Program for creators with a hierarchy. Those with the most amount of views will get a bigger share of the money pot over each 30-day period. This is, of course, dependant on how successful the pilot program being undertaken in the U.S is and, if it receives a full roll out, Byte has promised that while it will be mainly funded by ads, there will be no pre-rolled ads before videos, mid-video ads or any ads appearing in your list of follower feeds.
We will keep a close eye on how the app and platform develops over the coming months.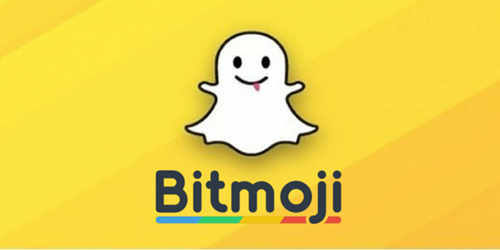 Bitmoji TV launches on SnapChat:
SnapChat Inc. has been working hard on integrating Bitmoji into its platform and features since they acquired the customer emoji cartoon creation tool. Bitmoji allows you to create a cartoon version of yourself and use it as an emoji or sticker across almost all social media platforms and messaging platforms.  (You can even use it on emails and Slack).
SnapChat and Bitmoji have now launched BitmojiTV, a new service that has the potential to help people develop some really interesting creative and fun content for their social media channels including their SnapChat accounts. 
Bitmoji TV takes the character you have created and along with your friend's characters and creates short 4-minute themed adventure videos. This might see you and your friend's characters take on a heist or prevent the apocalypse. Each week, you will automatically have a new episode created for you. You can then share these to your Snap Chat story and download them for use on other platforms.
You will also have the ability to create vertical animated adventure stories that are similar to Instagram's stories format. It offers you the potential to offer up some casual fun and engaging content for your audience on both Snap Chat and other social media platforms.  We are looking forward to getting stuck into the adventures and seeing what opportunities there are for use on our own channels.
(Click to download the Bitmoji app for your device and to link it to your Snap Chat account to get started on creating Bitmoji Stories and Bitmoji TV Episodes.)

WhatsApp hits a major milestone: 
As part of its quarter-four results, Facebook announced it has increased its active monthly users to a massive total of 2.5 billion using the core Facebook social media platform. The most impressive growth for Facebook and its subsidiaries came from its WhatsApp messaging platform. Not only did WhatsApp become the number one downloaded app in 2019, but it has also increased its monthly active users to over 2 billion. When you combine that with Facebook, Instagram and messenger and you can see Facebook's dominance is not slowing down with a combined total of over 5 billion active monthly users.
More and more businesses are now starting to use the WhatsApp Business platform and WhatsApp is rolling out new features to support them. This includes business profile pages where customers can directly communicate with businesses and the new catalogues feature via the WhatsApp business app. It also lets users browse business products and make enquiries almost instantaneously. 
WhatsApp Business is definitely worth keeping an eye on this year and worth experimenting with in the coming months.
Tik Tok achieves 1.5 billion downloads globally:
Chinese based app Tik Tok (formerly Musical.ly) has announced that it now has 800million active monthly users and that its short social video creation app has been downloaded over 1.5 billion times. Its impressive growth has not gone unnoticed as it managed to break Facebooks hold on the top 4 most downloaded apps by becoming the second most downloaded app in 2019.
This has all been achieved since ByteDance acquired Musical.ly in 2017 and the platform holders are estimated to be generating over $40 million dollars a month in revenue. All of this combined makes Tik Tok officially the fastest growing social media platform.
More and more businesses are beginning to look at how to take advantage of the platform, its audiences and creative elements. Scottish Football team, Celtic FC created an account during the recent January transfer window and their first post was to announce a new signing for the team.  This is just one of many examples of business starting to experiment with Tik Tok and they absolutely should, considering that there is now a 1.5 billion user install base. It will be exciting to see how much Tik Tok grows in 2020.
Top apps by downloads in 2019:
Sensor Tower which tracks app downloads amongst other services has released its latest report that documents the top app downloads globally for Q4 2019. Interestingly it also includes the Global results for the entire year. It does present a surprising change for the most downloaded apps. Facebook-owned messaging service WhatsApp took the crown as the most downloaded app globally in 2019 which is not surprising when you consider that the app has just reached over 2 billion active users on its platform.
The top ten is as follows:
Top 10 Apps by downloads (Global - 2019)

1
 WhatsApp
2
Tik Tok
3
Facebook
4
Facebook Messenger
5
Instagram
6
SHAREit
7
Likee
8
YouTube
9
Club Factory
10
Snap Chat
As you can see, of the top 10 app downloads, four are Facebook-owned but overall there are  6 which are social media-specific apps. The app that gained the biggest ground was Tik Tok with a 6% year on year growth on its previous year. It will be interesting to see how much further the social video platform continues to grow over the course of 2020.
That's the latest social media update for this month. If you would like to find out more about our social media strategy, management or training services, why not give us a call?

Data sources: 
https://datareportal.com/reports/digital-2020-global-digital-overview
https://go.sensortower.com/rs/351-RWH-315/images/Sensor-Tower-Q4-2019-Data-Digest.pdf