NFTs (non-fungible tokens) is now a rising trend:
The social media industry continues to spawn ideas and offshoot businesses. The latest is the rising trend of non-fungible tokens, more commonly referred to as NFTs. Now you may be asking what are NFTs and why are they trending?
Well, essentially NTFs are digital tokens that can be tied to assets (including social media posts) allowing them to be bought, sold, and traded such a digital artwork, 3D models, and more. The NFTs or deeds to digital assets are becoming highly sought after and valuable with over $200 million dollars being spent on them in February alone. Think of it as a cryptocurrency like Bitcoin, but with digital artworks and assets instead of Bitcoin tokens.
Just recently, Twitter founder and CEO Jack Dorsey, sold the digital certificate to his first-ever tweet for over £2 million which is being donated to coronavirus response in Africa.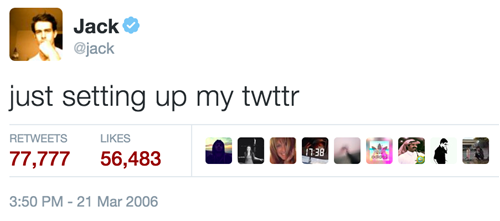 What makes the developments of NFTs exciting is that it provides a digital marketplace for creators of artwork, music, memes, and GIFs, an opportunity to sell the rights to their digital content through digital deeds and tamper-proof authenticity certificates. So, if you have created digital content or artwork for social media that has achieved a high virality rate, it might be worth investigating the possibility of turning your digital assets into an NTF. If the Founder of Twitter can do it, why not give it a try.
Social Audio the new frontier of social media?

Over the last few months, the social audio app, Clubhouse has been growing massively. If you are not aware of social audio, in its basic form it is essentially a conference call where users within the app can listen in to the conversation taking place. Once the call is completed the digital room holding the conversation is closed and disappears, much like Snap Chats photos and videos. Think of it as part talkback radio, part conference call, mashed with social applications such as house party. You feel like you are listening exclusively to a podcast being recorded and having that live experience using audio.
Part of Clubhouse's appeal is that it invites only which means there is an air of exclusivity when using the app. There is also the fact that the conversation is deleted when the call is done which is great for social justice causes in countries where freedom of speech is more restricted than others. Clubhouse is hoping to become more widely available later this year with a general public release in the second half of 2021.
The growth of the Clubhouse app has spread throughout the social media industry. Twitter, Facebook, and Instagram have announced that they are looking to develop, and release social audio features later this year, in order to participate in the growing trend that Clubhouse has ignited. This is definitely a new frontier for businesses to look out for in 2021, and learn more about how they can use this for better and more inclusive social media engagement.
Features galore:
As we approach the spring conference season (most of which are being held virtually), a number of the top social media networks have announced new features and options that they are experimenting which will potentially be coming to their respective platforms later in the year.

Twitter
• Testing a new undo option for sent tweets (finally!)
• Private audio spaces (similar to Clubhouse app)
• New control tool for advertisers to decide who can reply to promoted tweets
• Options tools to switch off Fleet reactions notification that are sent via DMs
• Twitter Spaces will roll out in April / May to everyone allowing users to create rooms for voice only chats and enable people to broadcast those chats in real-time
• Testing new emoji style reactions to tweets including downvoting tweets
• Testing option to view YouTube clips via users' Twitter streams
• New dedicated Twitter business accounts in the works
• Testing support for full image display and support for 4k images to be shared via the platform

Instagram:
• Testing of new auto caption options for Instagram Stories is underway.
• Development of a new child-specific version of Instagram aimed specifically at under thirteens
• New protection tools have also been added to Instagram to protect younger users with a new safety guide for parents
• New sets of customisable stickers have been released including specific celebratory stickers for Women in Tech and Science along with Pi day
• Live rooms, video chat is now available for users of Instagram live
• A revised version of Instagram Lite has been released and launched in over 170 countries
• Launched new quick reply stickers for Instagram stories
• A feature to save Instagram Stories draft is in the works and looking to launch soon

Facebook:
• Testing a new green screen feature in Facebook stories paving the way for real-time AR backgrounds
• Live audio rooms enabling public or private audio group chats in-app
• New monetisation tools for content creators who want to add adverts to short Facebook video clips
• Holiday mode option added to Facebook Marketplace sellers
• Currently testing the option for users to share Instagram reels to Facebook stories
• Facebook adds option to turn off political ads and has rolled out the feature to more than 90 regions
YouTube has also announced that it is rolling out its 'Shorts' tool which allows creators to make and publish short videos that will display in the main feed of the YouTube app. The tools are being released with basic editing options. New features and creation tools will eventually roll out and be added to the app over time. YouTube is positioning shorts as a way for content creators to make more money and also compete in the same space as Tik Tok.
And finally…
Nathan Evans has reached the UK number 1 spot this month with his sea shanty song, the Wellerman. What makes this a highly impressive feat is that singer, Nathan Evans originally found fame on Tik Tok. Nathan had been posting himself singing sea shanties which have all become viral sensations on the platform. Nathans's version of the Wellerman was originally posted in December and has since been remixed into a new pop sensation which you can watch below. Not only is it fascinating that this rise to success has come from a platform like Tik Tok, but also that it has taken a song from the 1830s and given it a new life using social media platforms and their bespoke tools. It highlights the power of experimenting, and getting highly creative with social media, regardless of whether you might think certain pieces of media or content might be old or not, it just takes that little spark to reimagine it for success.
Sources: https://www.theguardian.com/technology/2021/feb/17/clubhouse-app-invite-what-is-it-how-to-get-audio-chat-elon-musk https://time.com/5947720/nft-art/ https://news.sky.com/story/jack-dorseys-first-tweet-sells-for-more-than-2m-12254232 https://www.socialmediatoday.com/topic/social-media-updates